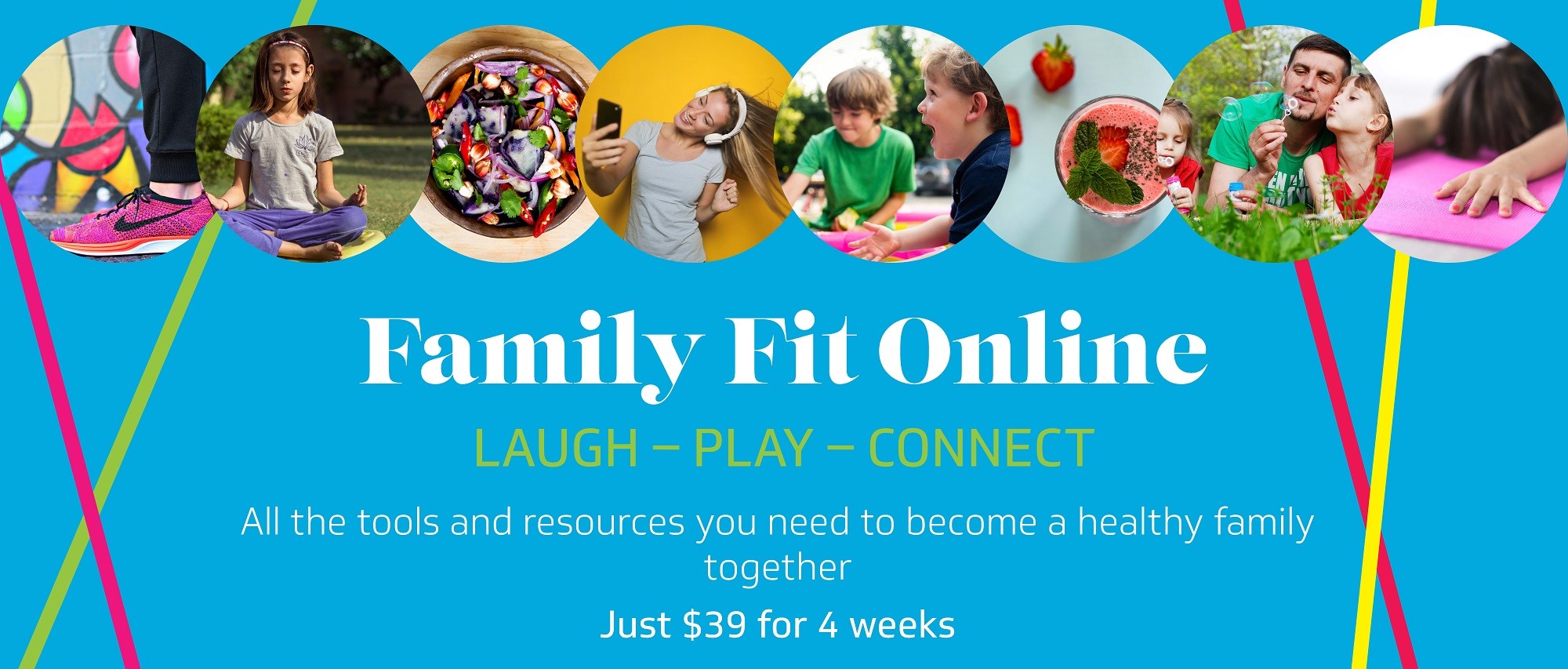 LIMITED TIME OFFER FOR FAMILIES!
REGISTER NOW AND PAY ONLY $10 FOR YOUR FIRST MONTH!
Are you ready to become a super Mum and get the tools to start creating a healthy, easy and fun lifestyle for your family? 
Do you struggle to create healthy habits for yourself, let alone teaching your kids to do the same?
Does your family life feel so busy you don't know where to build in quality time?
Do you feel uninspired when it comes to simple, healthy food for your family?
Family Fit Online has the tools and resources you need to be healthy and strong while connecting with your family and having fun! 



LIMITED TIME OFFER FOR FAMILIES!




Register now and pay only $10 for your first month!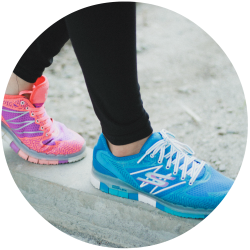 MINDSET & MOTIVATION
Weekly inspiration and goal setting
Focus tips for all ages
Mindfulness videos and articles
NUTRITION & SHOPPING
Healthy recipes library with a new recipes added every month
Healthy pantry ideas & shopping list recommendations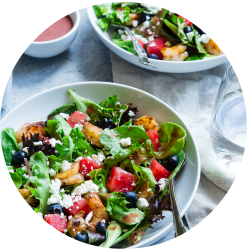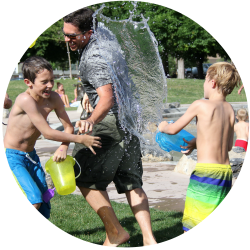 FITNESS & FUN
Weekly fun fitness ideas & training for families
An extensive movements library
Family games library
Simple equipment ideas
Music playlists for the whole family!
CONNECT & SUPPORT
A Facebook support group for the lifetime of your membership so you can connect with other families just like yours!
Share your wins and challenges and be inspired by others!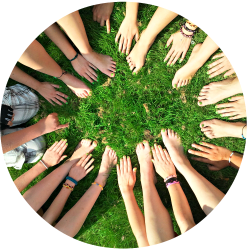 FAMILY WORKOUTS
Our family workouts are simple, fast, and can be done at any time, anywhere. Accompanied by a comprehensive movement library we give you everything you need to feel strong and healthy.
FREE RESOURCES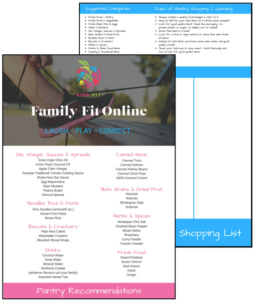 Join Family Fit Online and become part of a supportive, motivated community of families like yours!

LIMITED TIME OFFER FOR FAMILIES!
Register now and pay only $10 for your first month!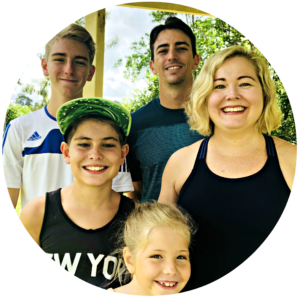 At Kids-Fit Australia we are passionate about providing the tools and environment families need to improve their quality of life as a family unit built on our core values of
LAUGH — PLAY — CONNECT.
LAUGHing is the best medicine: it helps us enjoy the precious things in life and not take things too seriously!
PLAYing keeps us all young at heart!
CONNECTing with your family and enjoying each other's company!
"Watching the development of Kids-Fit has been a truly inspiring journey. The support, strategies and caring put into each program, person and possibility is remarkable. I highly recommend their services." Belinda Creer – BeRecreational
"Kids don't realise they are getting a workout and also their brain, body and soul are being nurtured throughout the class. It is not only about exercise but a sense of caring, and kids encourage each other though and most importantly have lots of fun." Erika (mother of Aidan, aged 7yrs)
"Some of our students have challenging behaviours which need a quick and flexible response which Leah and Garrith are able to cater for every time. They both are highly skilled and adaptable in their programming. We highly recommend Kids-Fit Australia and look forward to engaging with them now and in the future." – Cherie Vance – Autism NT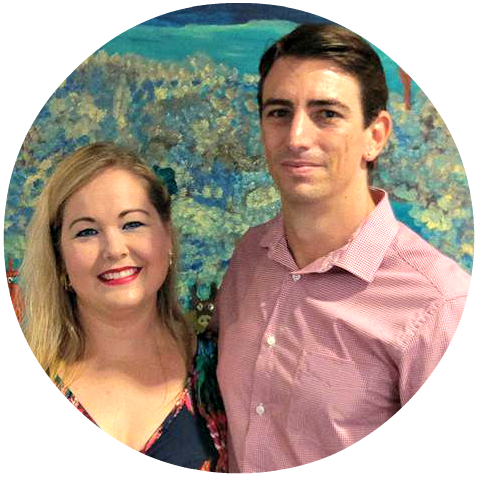 We have always been active people and as qualified fitness trainers have spent many years learning how to relate to families and kids of all ages through fitness and wellbeing programs. With three children we understand the pressures facing families today to fit everything in, but above all we love to hang with our kids, to be active, and have fun! Find out more about your coaches.
Let's work together to make your family bond strong and healthy!
Leah & Garrith x
LIMITED TIME OFFER FOR FAMILIES!
Register now and pay only $10 for your first month!

I grew up not really being interested in competitive sport, but enjoyed being fit, so it wasn't unusual to see me down at the local gym jumping into a fitness class. I started studying fitness in my late 20s and just loved it! I love the fact that I can help another person take steps to make their life better! I specialise in Mobility Programs, Strength and Conditioning and Functional Fitness for all ages. My absolute goal in life is to teach the tools to families and kids to keep fit for everyday life.
• Cert III and IV In Fitness • Beginners and Advanced Pilates • Yoga 200 hours • Rainbow Kids Yoga Certification • Functional Fitness • Beginners, Advanced and Group Kettlebells • AWF State Weightlifting & Sports Power Coach Level 2 • Powerlifting Australia Coach •
ASCA Strength and Conditioning Coach Level 1 • Mechanics of Lifting • Active After Schools Coaching • Children's Trainer • Working With Children's Card QLD and NT • Northern Territory Training Awards 2014 Finalist • Northern Territory Rural Women's Award 2015 Finalist • Social Cognition & Emotional Regulation – Truly Understanding Behaviour Certification
I have been passionate about health and fitness since an early age and grew up playing a number of sports. This has instilled in me lifelong habits and a desire to help people, especially children and teens, develop themselves and derive as much pleasure, self-confidence and mostly fun from having a healthy active lifestyle as I have.
• Cert III and IV In Fitness • Beginners and Advanced Pilates • Functional Fitness • Beginners, Advanced and Group Kettlebells •  AWF State Weightlifting & Sports Power Coach Level 2• Powerlifting Australia Coach • Mechanics of Lifting • Active After Schools Coaching • Children's Trainer • Working With Children's Card QLD and NT • Cert IV in Training and Assessment • Currently studying a Diploma in Business